Often, one of the first questions we get from our clients is "How long does online reputation management take?" And understandably so.
You see, when people come to Igniyte for help, they're often on the back foot. At this point, the damage done to their online reputation is causing them, their business, or in many cases both, big problems.
Some clients want a quick fix for the problem, others a long-term strategy for their online reputation and to gain control of the first page of their search results (which as we know yield the most views).
What Google's first page of results say about your business determines how people see you. But influencing those search results isn't always simple.
How long does online reputation management take?
It varies, from straightforward removals taking anywhere between 1 and 4 weeks, to improving online reviews which can take upwards of a month. Online reputation management activity to suppress/push down negative search results takes on average 6 to 12 months.
Every project is different and with lots of factors to consider, some projects are ongoing and never 'finished' but will be improved over time. We use our expertise and experience to help guide clients through the process and understanding the amount of work that goes into improving online search results.
Your current online reputation is a big influence on timings
The existing reputation of your business, brand and even senior people within the company has a big impact on how long reputation management takes and the type of strategy Igniyte creates for you.
Your current online reputation is positive
If your business already has a positive presence on the first page of search results, we will help you to take ownership of the results that you don't own/influence.
You already have the authoritative links that we can leverage, and we can identify any gaps and put an action plan in place to secure additional positive sentiment. The stronger the links on the first page of the search results, the more protected you are from any potential future negative links ranking.
Not completely – but the more you own/influence on that first page and the more authority it has – is what gives you a stronger online presence and solid defence 'wall' against any future negatives.
The reason for this is that you have authoritative links that we can use to maximum advantage so there's less work needed. We will be able to identify what is required to secure those spots and action it, off the back of the strong links and positive sentiment.
You're starting with little or no online reputation
If you don't really have an online reputation to speak of, it will take time. And if you're just starting out, it's a great place to be as you're able to start shaping the online narrative the way to want to. You can begin to build layers of protection with your website, press links, content, social media, and reviews that help guard your online reputation. You're able to put all the right strategies in place from the start, so it's a lot of work upfront, but then you save time in the long run with maintenance.
If you have a negative online reputation
If search results for your name, brand and target keywords already show negative links to reviews, press articles, fake news, forum threads, social media posts, or you're being trolled online, the options are to try and remove these negatives or to push them down and out of sight. It takes a lot of work and expertise to remove or counteract negative content that is ranking high.
The competition for your keywords also influences how long online reputation management will take
If there is a lot of competition for your target keywords it is harder to transform your search results. Other companies might be (probably are) investing in search engine optimisation (SEO), search engine marketing (SEM), content marketing, social media and link building, which will make it harder.
Google prioritises the most relevant and high-quality search results for each keyword. It uses more than 200 ranking factors to determine the quality and relevance of each keyword. So, if the competition for your keyword is high, you need to be outperforming your competitors on as many ranking factors as you can – which is a lot of work in terms of time and activity.
Content marketing – if you've got a problem online, a big part of the solution is in transforming public perception. This can be difficult but is very possible to achieve. At Igniyte we know it as a process whereby you take control of and change the online narrative. You need a content strategy that encompasses all online forms – content, PR, social, video and images – to make a difference. Igniyte uses all of these to improve online sentiment by changing the narrative. The higher the quality and frequency of this effort and the more compelling the online narrative (to engage people) the quicker the rate of change in the results.
 SEO – key online 'assets' that you already own can include your website, blog, social media accounts and online profiles and make sure that they are optimised for your keywords. If there are online profiles or platforms that you're not managing directly, claim them for your name, this way you can include them in your strategy – or simply prevent anyone else from claiming them. Your online reputation management strategy will also include new 'assets' and content, which take time to rank.
It takes between 6 and 12 months for you to see the results of good SEO and the results then grow over time, and Igniyte keeps abreast of Google updates as these can change your SEO requirements. This is the bit that many people underestimate – how much time and money it takes to be successful with SEO as part of your online reputation management strategy. We manage your expectations from the start so that you understand how long it takes.
Online reputation management and SEO is a solid and long-term marketing tactic with a proven return on investment. The best reputation management companies have SEO and SEO outreach techniques running through all content, PR, review and social media activity.
Links – when high-quality and trusted websites link to your content, it ticks a big box for Google, which is why the more high-quality backlinks you have the better your search rankings will be. But you can't simply buy backlinks like you used to – you can try, but don't – you'll get penalised or blacklisted for it. Instead you need a link building strategy which takes time, money and effort.
Influencer marketing – influencers have a huge impact on consumer behaviour. Get influencers on board with your online reputation management strategy to help speed up your results. The same goes for businesses – your employees, partners, shareholders and more are invested in your business – they are advocates. So, get them on board with your marketing. Again, the time this takes is not an exact science and depends on a range of factors.
Online review management – let's be clear – this should always be ethical. We hear often of companies buying reviews, creating fake ones, or getting their staff to write positive reviews to counter negatives. Trust us when we say that this might feel like a quick fix, but it will come back to bite you, so don't go there. Consumers are savvy and can see through this – and call you out on it – which causes more problems.
If you are having any issues with online reviews look inward at what the business can do to change or improve products, services or processes (we know it's not always easy to hear but sometimes problems can be really easily resolved and prevent a negative review being posted in the first place) and get a review management strategy for building positive sentiment and tackling negative reviews in the right way. If you have a high volume of existing reviews, you'll need to invest more time to gradually change the sentiment. We also caution against flagging/reporting all negative reviews – it agitates reviewers and review platforms can act against you.
So, the answer to the question of: "How long will online reputation management take?" is…
It varies. Sorry, but it's a fact. There are so many variables involved in an online reputation management strategy, as we've highlighted above, that it isn't easy to define exactly how long it will take.
The answer you are looking for depends on the status of your existing reputation, keyword competition – and competitor performance in your sector – the quality of your SEO and the quality and relevance of your online narrative and everything combined.
If you would like some advice about your online reputation. Contact us today.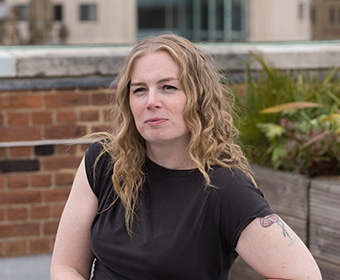 An experienced digital PR, marketing and social media marketing strategist, Claire leads PR strategy and delivery at Igniyte across multiple countries and sectors.
With 16 years' experience in marketing, communications and PR, she seamlessly directs all elements of B2B and B2C online PR to gain high-ranking positive coverage for our clients in regional, national, international and specialist online media – and she helps ensure that any risks are managed and mitigated.