In today's digital world your online reputation is a key component and operational risk to your brand's success. Just ask BrewDog…
Damaging or unwanted public online content about your company or your employees not only affects the way you are perceived – it will also cost your business a lot.
In fact, 1 in 20 companies says that damaging content has cost them more than a staggering £500,000. 1 in 7 SME's have lost up to £50,000 due to poor reputations.
Protecting your company reputation has never been more important. You must be aware of the risk certain threats pose and our Reputation Report 2021 showed that the key risks to a company's reputation today are online reviews, critical social media posts and negative press stories.
However, new research shows security measures and cybersecurity breaches should also be given full attention.
Are Your Weak Passwords a Threat to Your Companies Reputation?
Weak passwords are one of the easiest ways people can infiltrate your companies IT systems and gain access to private company data.
Think of all the private emails, client information and sensitive employee data you stored within your systems. If certain information was made public, what would be the impact to your company's reputation?
Weak passwords have been the cause of severe data breaches and reputational damage for companies such as Dropbox and Equifax in recent years.
Dropbox now possesses a great deal of consumer mistrust, following 68 million Dropbox user passwords being leaked in 2016. Equifax's data breach on the other hand cost them $87.5 million in financial losses over their failure to patch up a server flaw.
There is no time for complacency, laziness, and malpractice with your passwords.
New research from software review website GetApp found that a staggering 56% of people in the UK use the same password for their accounts, posing serious potential security risks.
The new survey of 1000 participants revealed:
68% of respondents choose passwords with phrases or patterns that are easy to remember
More than half (56%) use the same passwords for multiple accounts
This trend is most prevalent amongst younger generations – 60% in the age group between 18-25 use same passwords, compared with 51% in adults 65 and above.
People rarely change their password – in the 18-25 age group, 28% change their password regularly compared with 41% of those 65 and above.
When respondents do update their passwords, 49% of people only change a few characters.
Data security is a huge concern for company reputation huge issue nowadays.
As hacking attacks are on the rise, it is vital that people understand the importance of data protection and practice safe password management practices.
What Can You Do to Protect Passwords and Reputation?
GetApp who published the new research suggest:
"Practices such as two-factor authentication help improve account security. As 56% of respondents claimed to use two-factor authentication for their business and private accounts whenever possible. Through two-factor authentication, several methods can be used as a second point of verification. Security questions are the most common second step to log in to software applications at 82%, followed by codes sent to email accounts (81%) and to mobile devices (80%)."
Implementing the following processes into your company password protocol is advised:
 Security questions
Codes sent to email
Codes sent to mobile device.
Mobile authentication apps
Biometric authentication software
GetApp also suggests that you inform employees to:
Don't share any passwords
Don't reuse passwords
Don't use dictionary words as passwords
Use passphrases as password
Avoid storing passwords on paper or online files
Use password managers
Report password breaches at the earliest
What To Do If Something Goes Wrong
Poor password management, along with other security threats, can lead to cybersecurity threats and reputational crises.
When a reputation crisis hits it can be devastating and unfair. But you must act – doing nothing to fix your company reputation puts your brand at significant risk. When reacting to an online reputation crisis and trying to repair your business reputation you need an experienced and a trusted pair of hands to help you through it.
Igniyte helps companies every day manage their online presence. We can support you via:
Removing outdated and negative content from Google or at source
Weakening/suppressing/ pushing down negative search result content
Creating positive content about your brand via PR and Content Marketing
Improving reviews and reducing online complaints
Improving your search results and brand sentiment
Monitoring what people are saying about you online
Get in touch today to find out how.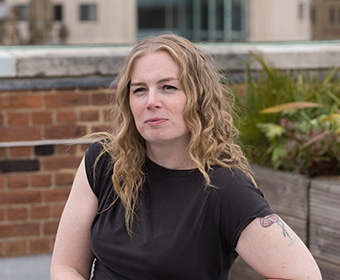 An experienced digital PR, marketing and social media marketing strategist, Claire leads PR strategy and delivery at Igniyte across multiple countries and sectors.
With 16 years' experience in marketing, communications and PR, she seamlessly directs all elements of B2B and B2C online PR to gain high-ranking positive coverage for our clients in regional, national, international and specialist online media – and she helps ensure that any risks are managed and mitigated.
Summary
Article Name
Are Your Weak Passwords a Threat to Your Companies Reputation?
Description
Igniyte examines new research that explores whether Weak Passwords are a Threat to Your Companies Reputation. And what you can do about it?
Author
Igniyte
Publisher Name
Igniyte
Publisher Logo