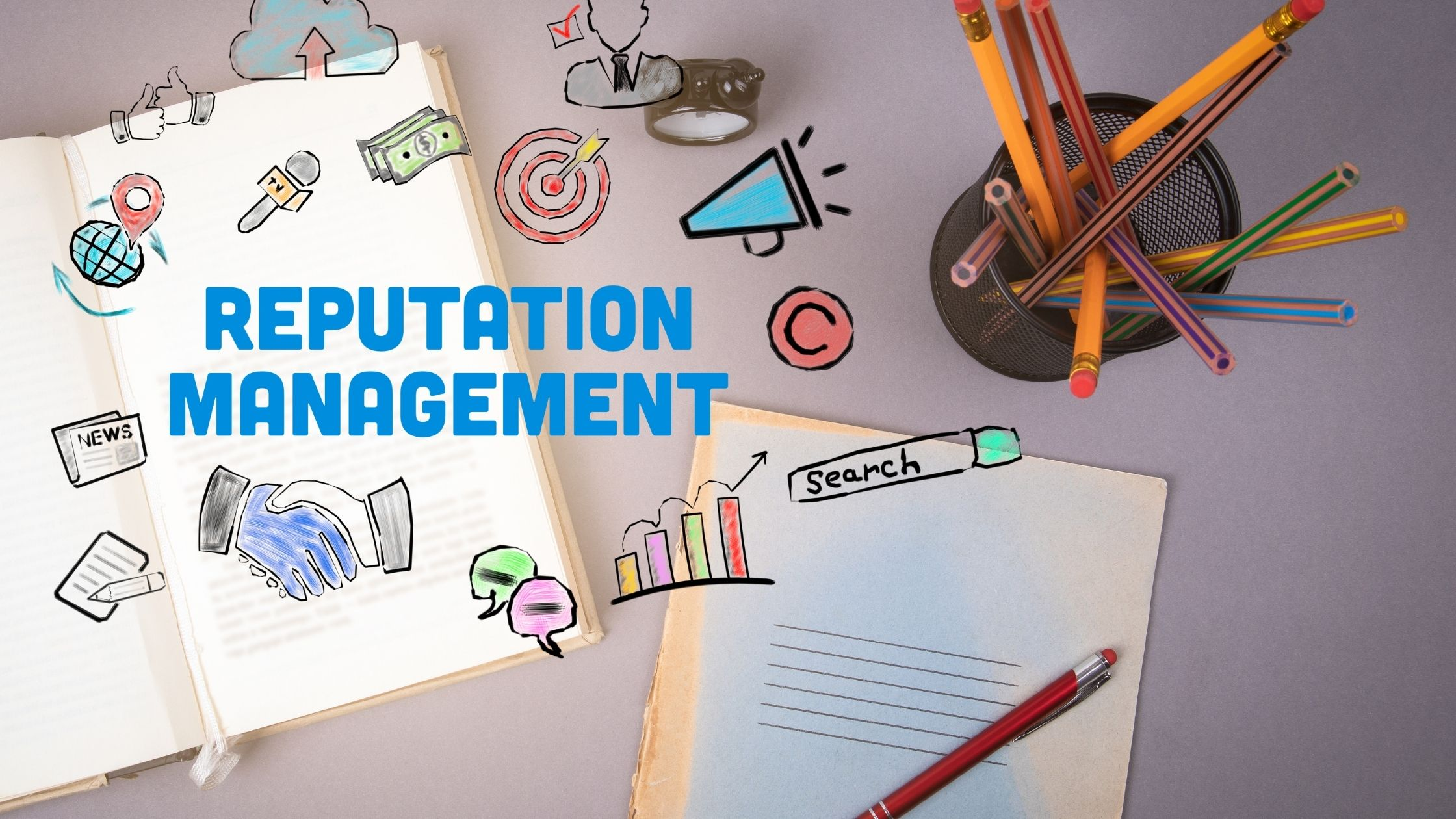 In the digital age, the internet tends to be the first place that we turn to when we need, well, just about anything. From a plane ticket to the time that the local coffee shop opens, through to banking, we head towards the world wide web to find the information that we need.
So when a business is blasé about their online presence, then there really is only one likely outcome, and that's not going to be a good one.
In this definitive guide to online reputation, we aim to unravel the complexities of online reputation management. We'll provide you with the full low down on what reputation management is and its importance. Then you'll find information on how to measure your reputation, and how to reverse online negative press if that's already in place.
Finally, we'll look at practical steps you can take to ensure that your online reputation is consistently representative of your business values.
Does online reputation management matter?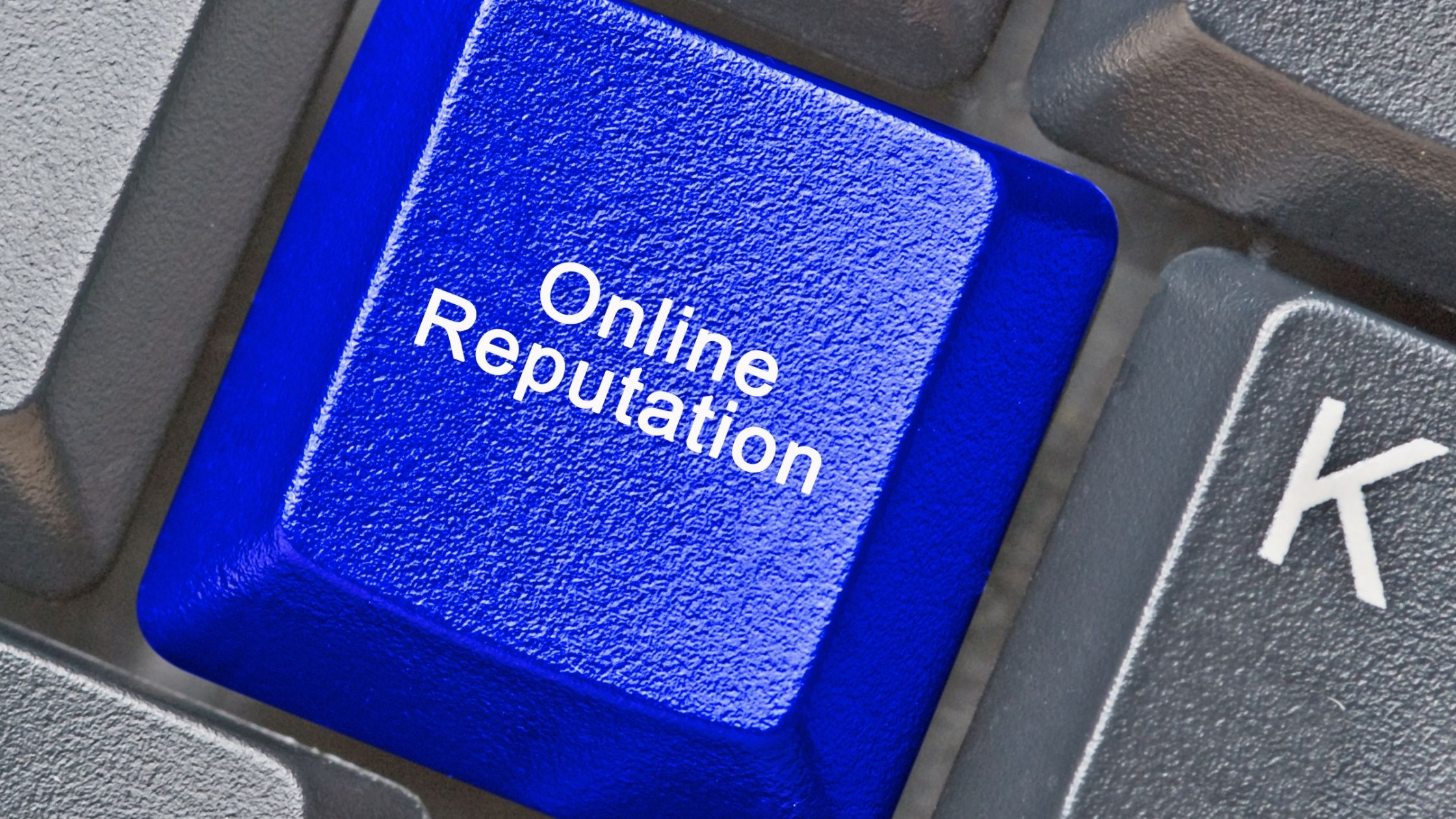 Right now, you might be weighing up the cost vs. benefit of reputation management because it is going to take up some of your time or that of a member of your team. And that will pull that person away from their regular day-to-day role. For small local businesses, in particular, that can be tough.
But let's imagine a scenario where potential customers are looking for the service of product that you offer. They do a quick search on Google and take a scan at the first page of results but don't see you. So, instead, they click on a competitor's website that was one of the first to be presented.
Or, maybe you are there, right on that first page. But the link is to a review site where a client has left a negative review. How about that disgruntled ex-employee who left under a cloud? Well, the post they published on social media naming your company is right there, also on the first page of the Google results.
We've given just a few reasons as to why online reputation matters and how a solid online reputation combined with a strong SEO strategy can make an immense difference to a brand's online image.
Other people's opinions and experiences are influential
When you're looking to make a large purchase, it's normal to chat to other people for their recommendations. We know that other people's opinions influence our decisions. It doesn't matter whether that opinion is from someone that we know or whether it's an anonymous comment made on social media; it will influence how we interpret a brand's online presence.
It wouldn't be excessive to state that your long-term company success is dependent on your reputation. That means that online reputation management efforts must ensure that a company and brand are presented in the most effective way possible.
Online reputation management versus SEO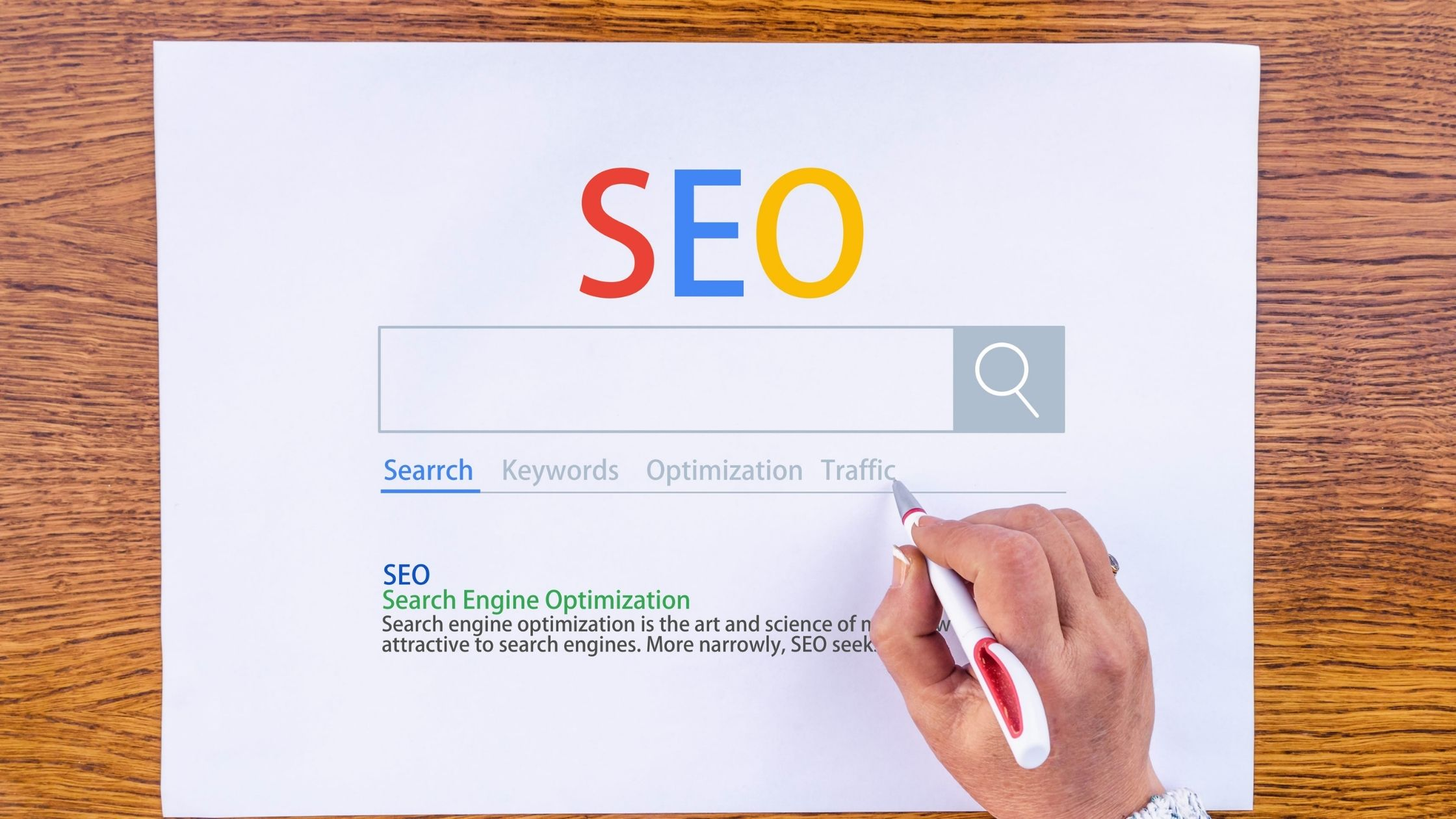 Online reputation management works hand in hand with search engine optimization (SEO), but there are some critical differences between the two.
The aim of SEO is to rank a website for as many keywords as possible. The aim of online reputation management, however, is to populate the first page of the Google search results with positive content from many websites.
So, taking a BBQ restaurant, Frank's Ribshack, based in London as an example. If we were working on a pure SEO project, then we'd want to ensure that the establishment came up on the first page of Google when someone searched for BBQ, barbeque, barbie, London BBQ, BBQ restaurant, best ribs in London, and so on.
But, for online reputation management SEO, we'd want to make sure that when someone types in Franks Ribshack into Google, it will show the company website and glowing reviews from Tripadvisor and OpenTable. You'll also want to see the fantastic photos of the food posted to Instagram and maybe even videos from YouTube.
Now the potential customer has all the information they need to see that they need to go and visit that BBQ restaurant!
Reputation management vs public relations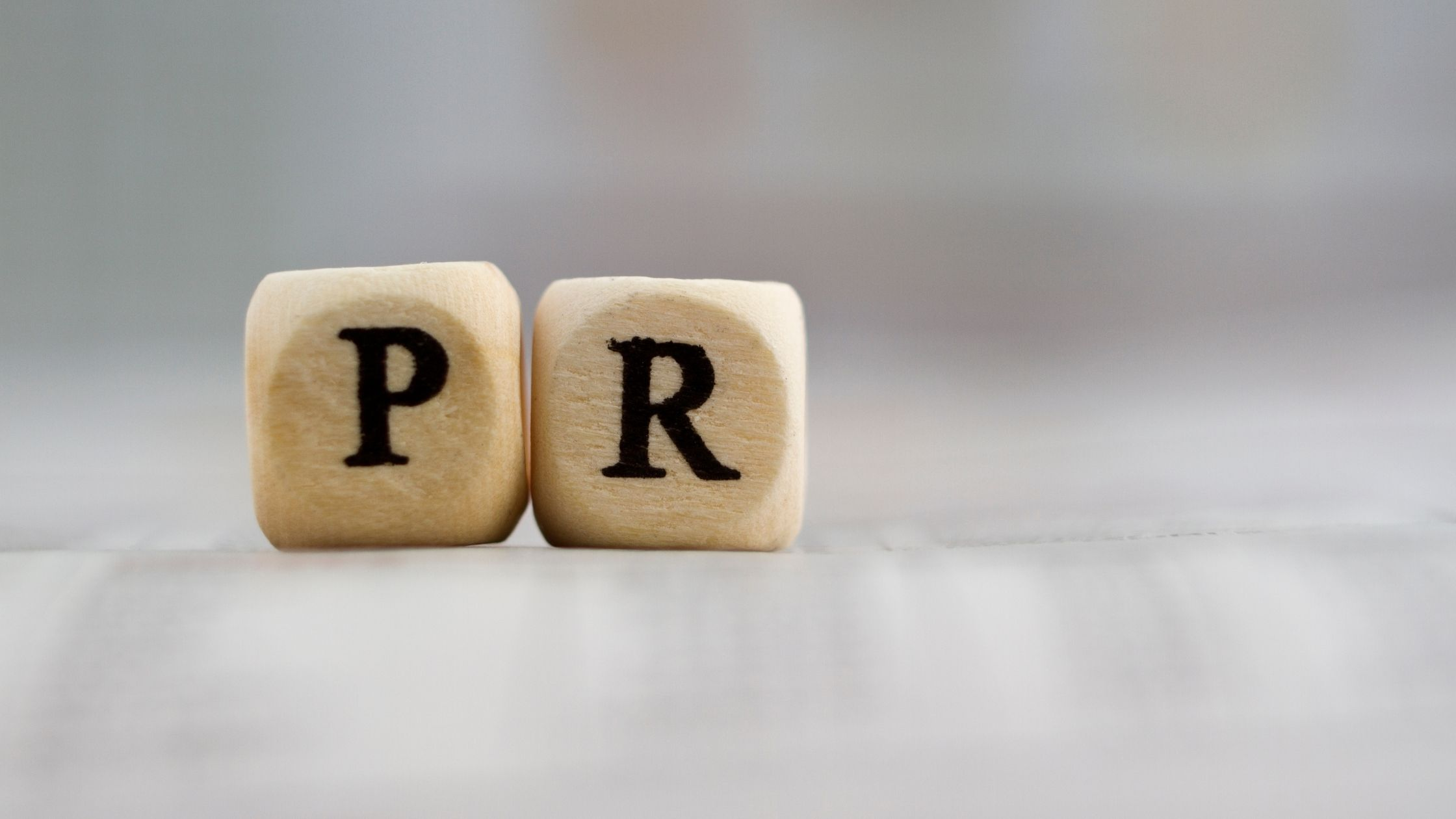 At first glance, reputation management and public relations can seem as if they're the same thing. We should say that there are definite similarities and they are often used in conjunction with each other, but there are some significant differences too.
Public relations work in the spotlight
The Chartered Institute of Public Relations defines PR as being a 'planned and sustained effort to establish and maintain goodwill and mutual understanding between an organisation and its publics.' That means that the PR professional will, for example, be contacting newspapers, tv and radio stations to get their clients airtime. They're looking to achieve as much spotlight time for them as possible.
Online reputation management works behind the scenes
Online reputation management (ORM) is often considered to be a more technical version of public relations. It's highly unlikely, for example, that an ORM professional would contact a local paper to arrange an interview with their client.
Instead, the 'quieter' services of online reputation management turn to the power of content addition and removal, social media, review management and SEO strategies.
Where does negative content get published?
It's hard now to imagine a world with the internet and the world wide web. With thousands of new sites being launched every day, it can become challenging for the business owner to keep on top of where negative content about their company may be published.
There are, however, four key types of sites that are the most common source of negative comments.
Review sites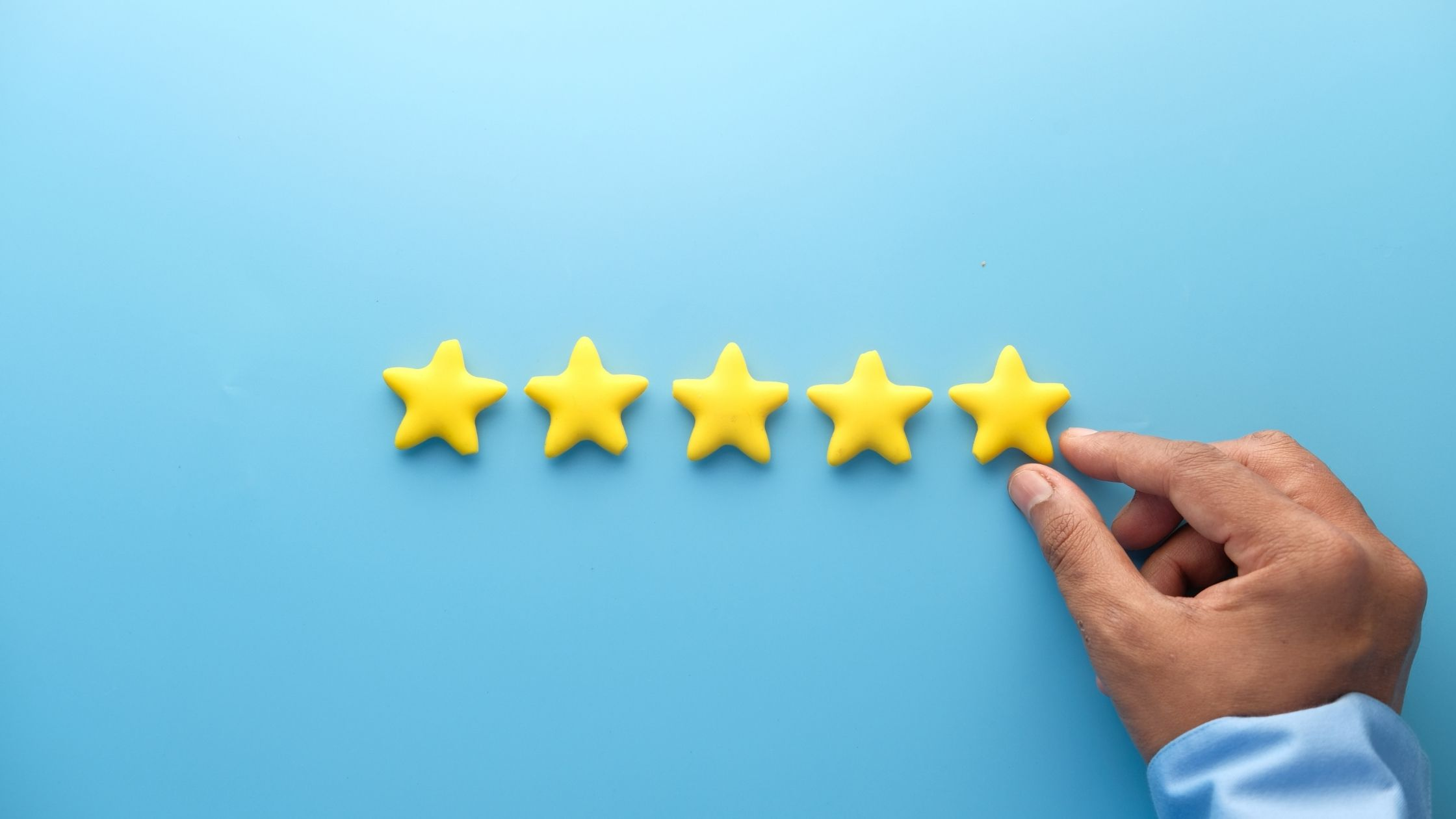 Sites such as Trustpilot and Tripadvisor have now become automatic click to sites before making a purchase or booking a hotel. And that's not surprising because we all work hard for our money and we want to make sure that we don't buy something that others have had problems with or end up staying in the hotel that's going to have us leaving after the first night.
Did you know that we have what's called a negativity bias? That means that negative reviews will stick in the reader's mind, even if they are outweighed by far more positive reviews.
Social media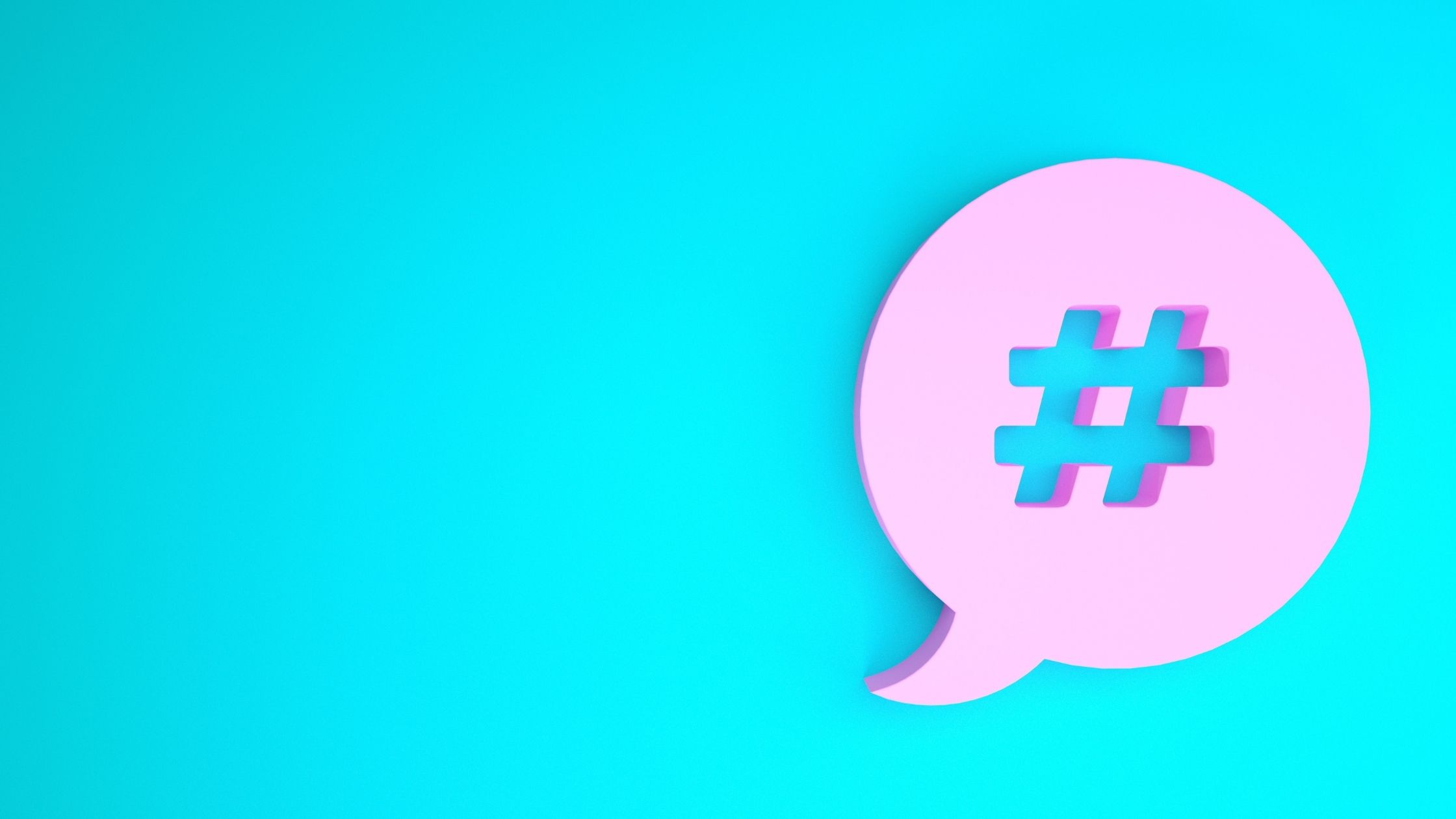 When we feel frustrated by a company, a quick and effortless way to vent our emotions is to share our experience on one of the social networks. Whether that's Facebook, Twitter or Instagram, the results are much the same, with a social media audience keen to share important information. Before long, a single post has gathered thousands of shares and likes that span the globe.
Social media monitoring forms a critical element in monitoring brand reputation
'Hate' sites
When someone feels that the only option left to them is to tell as many people as possible about their poor experience, then hate sites can appear. They're not content with simple negative reviews; instead, they create ad hoc websites that can be up and running in seconds.
These types of online smear campaigns can be circulated and appearing in Google results within days. No matter how vindictive or damaging the site content is, it's not always a quick process to get it taken down.
Blogs
When someone already has an active blog, it's a very quick and easy process to add a review to their site. Many blog owners are highly respected for their opinions and, as such, have a large regular readership. That then means that links to the article are shared, which then increases the likelihood of it appearing in the Google search results.
What are the best proactive strategies for online reputation management?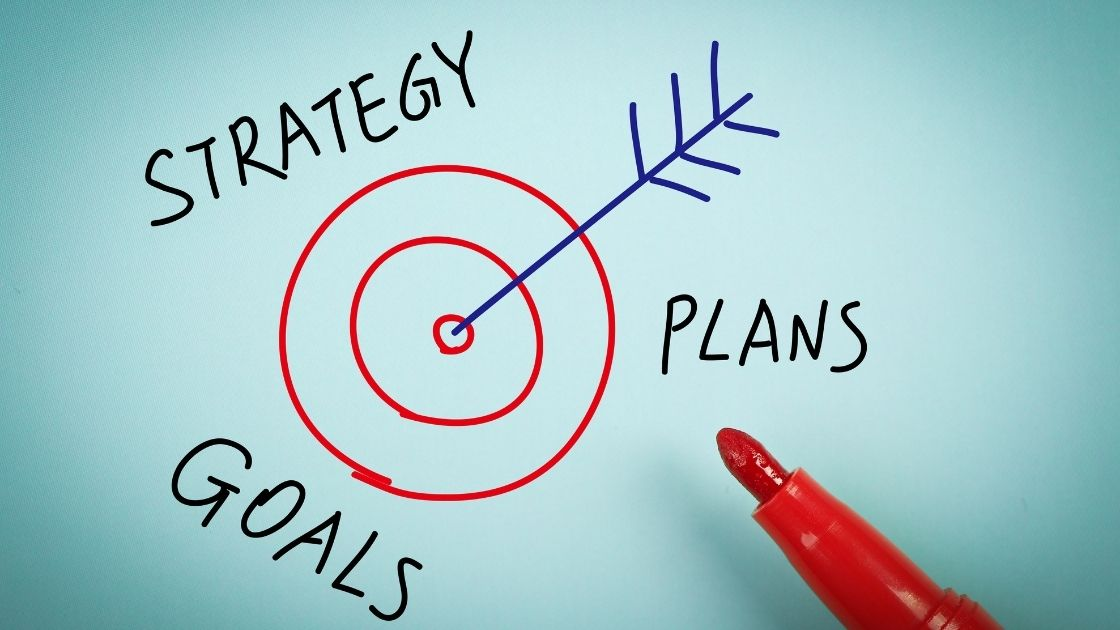 It can be tempting to go for the fingers crossed type approach to online reputation management. But, without a proactive approach, there's a strong likelihood that at some point, a company will find themselves deep in damage control.
The Harvard Business Review estimated that 70% to 80% of a businesses market value comes from intangible assets. This includes things such as brand equity and goodwill. That means that an organisation is particularly vulnerable to anything that results in a damaged reputation.
Here are our top five strategies for taking a proactive approach to manage online reputation.
1. Monitor your online reputation and presence
To know what's working and what isn't, you need to be monitoring your company's reputation on a regular basis. And therein comes the challenge; having the time to regularly check a reputation eats into the time that's needed to run the business.
The nature of the internet, and social media in particular means that the negative content could well be posted just seconds after the daily check has been completed. A free web monitoring tool could be used, but there need to be procedures in place to make sure that it's reviewed throughout the day.
It used to be that newspapers were published once in a 24 hour period; now you'd need to constantly track news websites to keep on top of what's being published online.
For many companies, this is when the services of an online reputation management company can be of immense help. With their skilled online analysts and specialist software, they can be instantly notified when a company or brand name is mentioned online.
Now immediate action can be taken should there be a hint of a reputation management issue.
2. Promote positive content
The regular posting of positive content, whether in social networks or the company website is a great way of counteracting any negative comments that have been published about your business.
When combined with effective SEO best practices, it becomes possible to bury negative search results that are then replaced by more appropriate content.
Producing content is not just about the words used. It also needs to be produced in a way that will speed up the process of the content reaching the top of the search engine results. This then requires knowledge of how the search engines algorithms work.
When that's in place, a company will have content being presented on page one, while their competitors are being pushed to the oblivion of page two and beyond.
3. Track your competitor's online reputation and strategies
Not only is it essential to track your own online reputation, but you also need to make comparisons to the reputation of your competitors. What's happening when they post on their social media pages? How many followers do they have on Twitter compared to those for your brand?
Social media monitoring allows us to gather public online content. Then, with data to analyse, a brand reputation comparison can be made to the competitors. Now there an understanding can develop as to the appeal to both existing and potential customers.
Don't forget that it's not only the positive factors that you're looking out. There's also the opportunity to monitor your competitors for the mistakes that they make. Take a look at which posts aren't getting the shares or the likes.
What's potentially causing someone to unlike social network content? Then you can make comparisons to those that are popular and make sure that you don't fall into the same trap!
4. Respond to reviews
Have you ever been to review sites, seen negative feedback and then wondered why on earth the company haven't responded? When there's an opportunity to open a dialogue, even with a disgruntled customer and authors of negative reviews, it's essential for the online reputation of the business to grab that opportunity.
Responding to reviews in public provides transparency. It enables potential customers to see how you manage situations when the transaction hasn't gone to plan. While it can be tempting to contact the unhappy client by email, it can appear as if you've left the negative review seemingly unresolved.
Don't forget to also respond to positive feedback. It's a great opportunity to build relationships with your clients and demonstrate that you are monitoring online reviews.
5. Deliver what you promise
If there's a single online reputation management commandment that needs to be followed every time, then it has to be living up to your word. This has to be an essential objective for every business.
When we then consider this in the context of online reputation, we often have a situation where customers take it on faith that when they pay for goods or services that they will receive them. So, it's no surprise that it's essential to live up to your promises.
There's also little point in talking about being a customer-centric organisation, if your customer service team doesn't then live up to that ethos. And that's an important aspect for everyone within the business to consider, from receptionist, right up to business partners.
Don't forget to ensure that you follow through on statements made on your website. There have been some pretty dramatic revelations in the past by ex-employees when they reveal that recycling or ethical treatment of employees and suppliers is little more than a smoke and mirror tactic.
Repairing a Business Reputation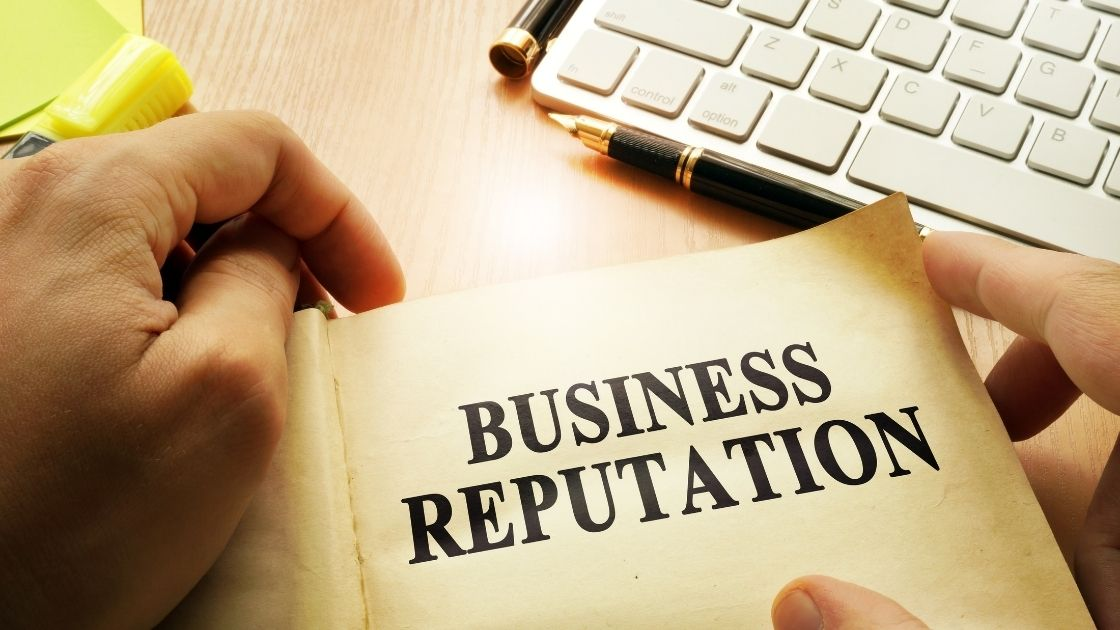 There may come a time where something has happened within the business that creates a severe risk to an established business reputation. These are often known as online reputation bombs due to the sheer scale of issues that they can cause.
It might also be that online reputation management was something that the company meant to get round to but never quite got to.
However a business finds itself in this situation, it's a priority to engage the services of a reputation management firm. Whether it's negative media coverage, an online reputation smear campaign or a flood of negative feedback, it will need the help of professionals to successfully implement an online reputation management strategy to get everything back on track.
There are eight different tactics that are likely to be used to start to the repair process.
Remove all negative and outdated online content
Weaken, suppress or push down damaging content
Increase positives
Improve reviews
Reduction of complaints
Improve search results
Develop brand sentiment
Monitor what's being said about you online
We're already covered some of these, so let's now focus on the remaining strategies.
1. Removing outdated and negative content
Whether the information is simply outdated or it no longer represents what the company represents, there will be times when outdated information needs to be removed.
There may also be times when defamatory content is creating a bad online reputation and that in turn causes a negative impression of the business.
Depending on whether you need to stop a webpage from being presented in search engine results or if it's content actually on the website, there are different approaches taken.
Removing content from a third-party website
1. Get in touch with the author of the content
The first step here is to get in touch with the person responsible for the content. Now, that might be the website owner, or on a forum type site, it could be the person who has published the content.
Getting in touch with the relevant person could be by messaging the individual or through using details published on the contact us page. If there is no contact us page then contact details can be found by using the search tool on the ICANN registry site.
Many review websites have a process in place to allow business owners to contest negative reviews. This might be because they appear to be unsubstantiated, excessive or malicious in their nature.
2. Contact the site's hosting company
If there's no response from the website owner, then the next step is to speak to the site's hosting company outlining the issue.
Online hosting companies are keen to avoid negative press, so that means that they are generally open to investigating the issue to a point of resolution.
In fact, many companies have extensive terms and conditions that website owners are required to follow, including not publishing defamatory content.
Removing content from Google
If you've not been successful in getting the website content deleted then the next step is to request that Google removes its links to personal information. Do be aware though, that the search engine has tight guidelines when this will be considered.
Google focuses on the impact on someones personal life especially taking into account that some negative content online could be illegal. For the business, however, it's unlikely that digital reputation management is likely to be a reason for the removal of content.
With this in mind, here are five scenarios where an individuals reputation online is at threat and action will be taken:
1. Removing non-consensual explicit or intimate personal images
2. Removing involuntary fake pornography
3. Removing content about an individual where the website utilises exploitative removal practices
4. Removing financial, medical and national ID information
5. Removing content that exposes contact information with the intent to cause harm
Removing negative business content
So, as you can see it's unlikely that Google or any of the other search engines are going to help with the removal of negative search results and online reviews.
With difficult reputation management cases, the services of a good online reputation management expert are needed. Their understanding of the next available options along with their contacts in the legal world means that your positive online reputation could soon be back intact.
2. Improving reviews
Positive reviews can be the difference between what seems like a search engine game coming up with the jackpot or throwing you out of the game by promoting your competitors.
That's because when someone writes a review it's classed as user-generated content that's placed on what's classed as a high authority site, so that's websites like Tripadvisor and Trustpilot. Both of those elements create trust and Google considers that when deciding what gets seen on page one.
So, that's why it's important to encourage customers to leave reviews and also that your brand accepts feedback, even negative reviews, as a way of developing and improving your offering.
Emailing customers after each purchase and encouraging feedback can be a great way to open a dialogue. There also now comes an opportunity to resolve any issues prior to them converting to negative reviews or worse still, irate posts on social media.
3. Improving search results
To develop a business reputation, online customers need to be able to find the business to begin with. That means that the business needs to start appearing in the search results.
Now there are options for online advertising to speed up the process. However, do be aware that without a depth of understanding of how this should be implemented, it would be possible to rapidly burn through a budget with only limited results. And for local businesses that could create real issues.
So, that means that a digital marketing strategy is needed.
Search Engine Optimisation
Search engine optimisation is all about improving the quality and quantity of website traffic to a website from the search engines. The last thing a business would want is an online reputation management scenario where no one can find the website to be able to order in the first place!
It's important to know that the steps that are needed are subject to the continual updating of algorithms from the search engines such as Google. There are however some key principles which hold firm and should be in place for all websites.
These include:
1. A structure that allows a search engine to read the website
When the search engine bots are crawling a website they're looking for code to help them understand what the website is all about. That then means that the site can be displayed in the search results when someone searches for a relevant term.
Header tags, for example, are used to show the headings on your page. The main header tag, H1, is used for the page title. Then there are sub-headings going from H2 right down to H6.
Every page on a website needs to have a unique H1 that describes the main topic of the page, now the search engine and thus the person searching, knows what the page is all about.
2. Links to social media accounts
Make it easy for potential clients to learn more about the company by having links on every webpage to each of the social media accounts.
3. Original content
Google has been clear in its expectations, content on a website should be original and of value to the website visitor. There should be clear information about what's on offer to allow a potential client to decide if this is a company that they want to do business with.
4. Keyword optimisation
To be able to provide that original and useful content you need to understand the terms and phrases that potential clients are searching for. There are a number of tools that can be used to carry out this analysis for you and all provide a range of useful information.
However, they also require a degree of knowledge about search engine optimisation to fully understand the results.
This is another task that many companies find useful to outsource. This is such an important aspect of the search marketing strategy, that it's one best left to expert hands.
5. A fast loading website
Website visitors have notoriously short attention spans. It's been estimated that they will leave a site if it's not fully loaded within three seconds.
A slow loading site creates a negative influence on the way in which a company is perceived. At best, it hints towards incompetence and low quality. At worst, that it's a company that can't be trusted.
That makes the speed of loading an important aspect of digital reputation management.
Final thoughts from our guide to online reputation management
Promoting your services publicly, establishing a positive reputation and ensuring that there is a continual process of social media monitoring, provides your business with a proper online presence.
There's no getting away from the fact that reputation management cost is now an expense for all sizes of businesses. Whether it be from the time in-house staff need to spend on the task or whether you decide to hire skilled online analysts from an established online reputation management company.
However, if there's one key reputation management lesson to take from this guide, it's that the expense from reputation management failure can be so much higher!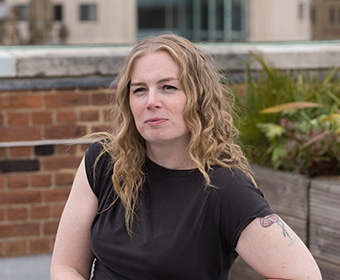 An experienced digital PR, marketing and social media marketing strategist, Claire leads PR strategy and delivery at Igniyte across multiple countries and sectors.
With 16 years' experience in marketing, communications and PR, she seamlessly directs all elements of B2B and B2C online PR to gain high-ranking positive coverage for our clients in regional, national, international and specialist online media – and she helps ensure that any risks are managed and mitigated.